Primary tabs
About Us
Supertune Automotive Ltd has been a supplier to the automotive accident repair industry since 1971 and is today considered to be one of the leading independently owned distributors in the U.K.
Supertune Automotive Ltd has a track record of outstanding success with a passion for professional integrity. Listening to our customers and taking a flexible approach to their specific needs has been the cornerstone to our shared growth.
All the directors of Supertune are actively involved in all aspects of the day to day running of the business and take a hands on approach to delivering and exceeding our customer's needs.
ACIS
Supertune are one of the founding members of ACIS Ltd since its inception in 1999. As the leading national distribution network to the crash repair industry, ACIS Ltd customers include franchised and Independent bodyshop groups, Insurance companies, motor manufacturers and work providers.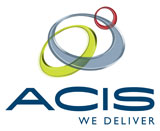 Trade Group
The Trade Group is a bespoke network of specialist independent paint and refinish distributors across the UK and Europe, servicing the crash repair and coatings industry with quality products and services. The Trade Group continues to be at the leading edge of technology constantly introducing new ideas and products to benefit the crash repair and coatings industry.